Creating engaging promotions and having the ability to quickly publish them to your website and mobile app, while being able to pull data, will have your advertisers excited and coming back again and again. SoCast's contesting system provides a wide range of customization options for you to meet all your various contest goals and needs. We've highlighted a few of our favorites.
Easy To Use Contest Editor
Our contest editor can be easily edited at any time throughout the course of the contest. There's also an option to insert a minisite header on a contest page, which can be used to provide additional contest or sponsor details, or link to related contests as part of a series or campaign.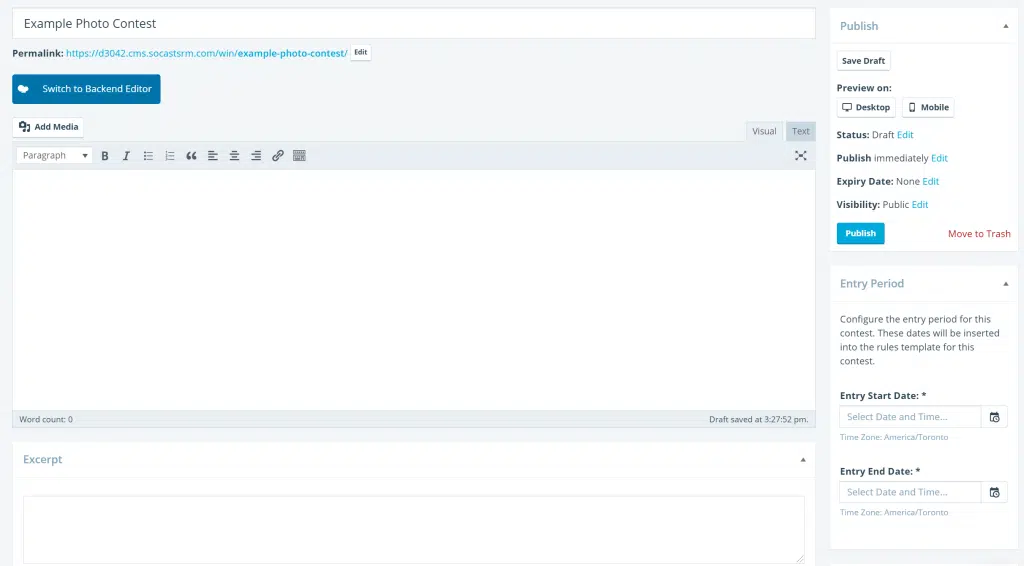 Entry Actions
Our system features 12 contest entry actions to increase user engagement, and for contest entrants to submit entries. Any entry action or combination can be inserted into and fully customized for any contest and to provide better sponsorship opportunities. For example, you can reward your listeners for visiting a sponsor's website with the "Visit A Link" action. Offer them a special discount or promo code with the "Download A File" action, or set up a listen to win contest and reward listeners for tuning in with the "Play The Radio Stream" action.
Entry frequency can be set for individual entry actions, e.g. once per contest, once per day, once per week, unlimited. Entry actions can be individually scheduled within the overall contest period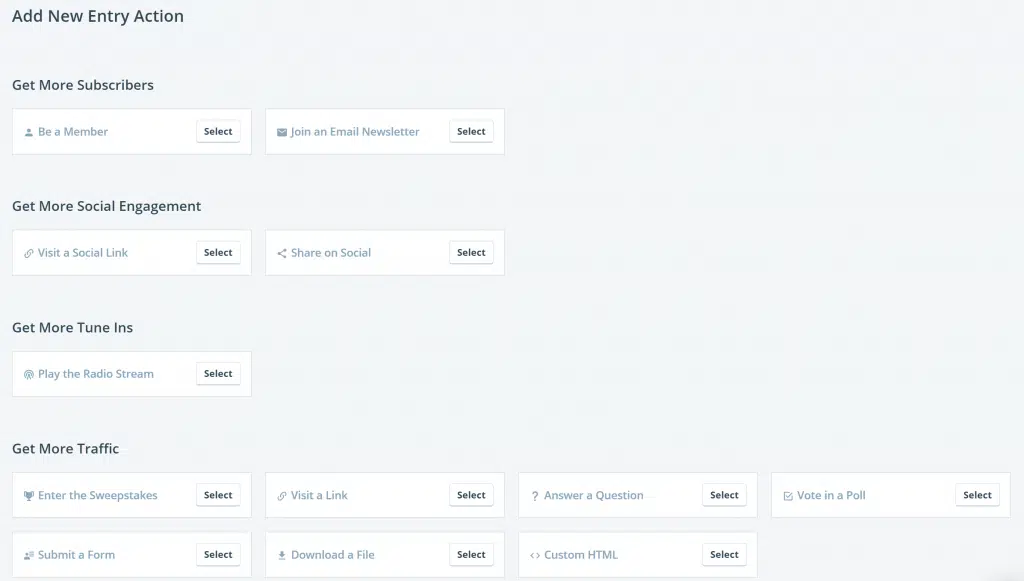 Sticky Contests
This great feature allows you to feature a contest at the top of your contest list for a period of time. We recommend this feature for big campaigns or sponsored contests.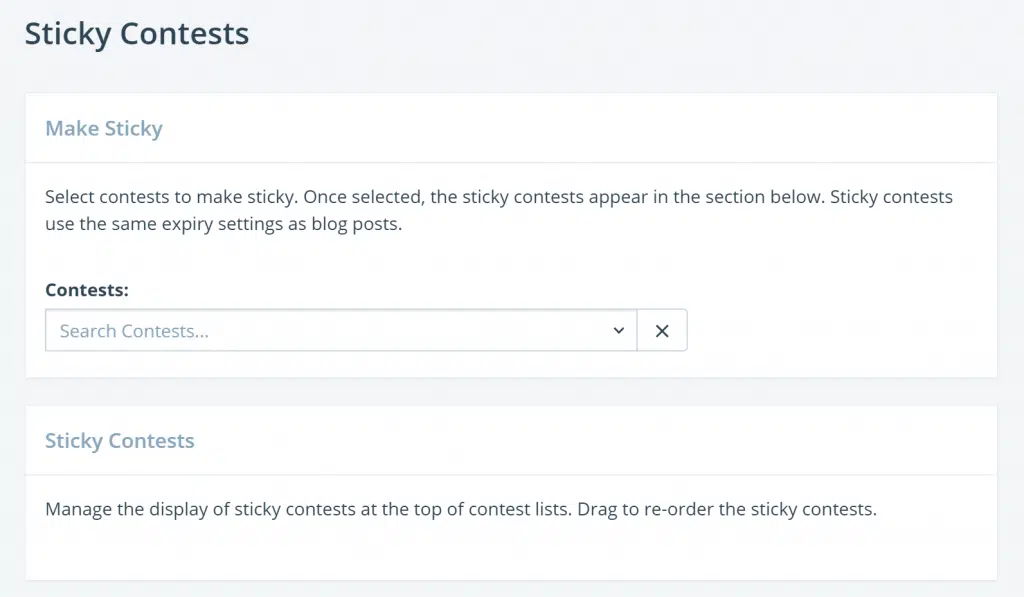 Additional Features
Non-Member Registration: Listeners can enter contests without having to signup/signin first.
Cloning/Syndicating Contests: This offers the ability to clone or syndicate a contest from one station/account to another within the same Company.
Downloadable CSV: We offer the ability to download contest entrants as a CSV.
Heroes: Heroes can be added to any contest for additional sponsorship opportunities and engagement.
If you'd like to learn more about our contesting system, please request a demo.
Photos in lead image via unsplash.com