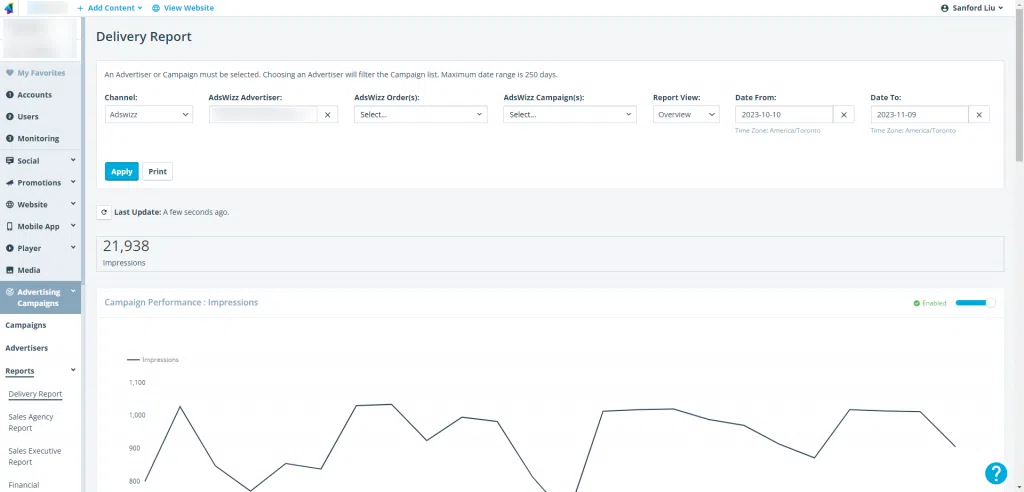 We are thrilled to announce the integration of AdsWizz Delivery Reports into SoCast Reach, marking a significant expansion of our ad delivery analytics.
This latest enhancement complements our existing Google Ad Manager reports, signaling our strategic move into managing owned and operated ad inventory.

SoCast Reach now offers an in-depth analysis of your owned programmatic audio advertising campaigns. With real-time access to data and insights, these reports bring unprecedented transparency to your ad operations. This new feature streamlines the process for radio stations to monetize their digital assets effectively, supporting custom rate cards, automated omnichannel proposals, and instantaneous delivery reporting – all designed to boost your profit margins.

For an in-depth walkthrough of the AdsWizz Delivery Reports feature or to understand how this can transform your ad sales strategy, please contact us at adsupport@socastdigital.com.

Embrace the future of radio advertising with SoCast Reach – your partner in digital growth and revenue maximization.