SoCast is very excited to announce the release of two new features to our SoCast Premium Player.
Starting today anyone using the SoCast Premium Player will have the option to add the ability to skip to the next song or rewind the stream, giving listeners more control over their listening experience.
This functionality is only available to those with a streaming provider capable of providing this functionality. (e.g. SoCast Streaming powered by StreamGuys).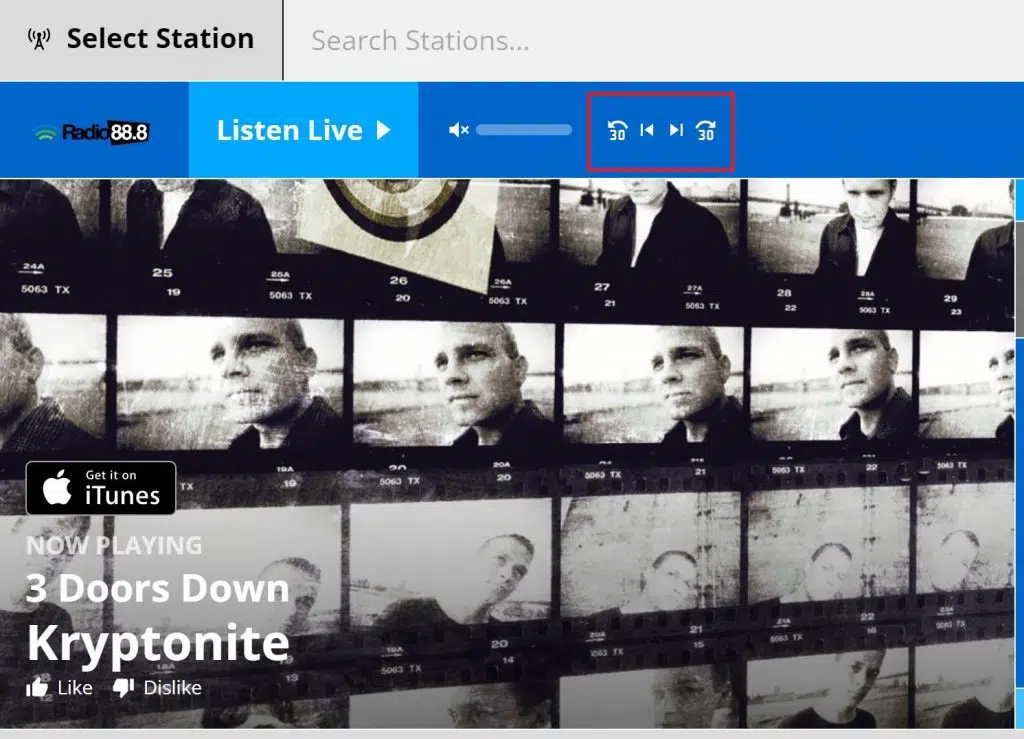 If you're an existing SoCast client who has our Premium Player enabled, this new feature can be found within the Radio Stream Settings under the 'Player' tab. Please see our Knowledge Base article for instructions: https://support.socastdigital.com/portal/en/kb/articles/how-to-add-song-skip-or-rewind-to-the-player
If you'd like to learn more about our Premium Player, SoCast Streaming powered by StreamGuys or any of our other products, please reach out to our support team, support@socastdigital.com or via the 'contact us' option.
*images in song playlist display provided via iTunes.