Meet With SoCast
April 16 – 19, 2023 | Las Vegas Convention Center
Meet SoCast and learn more about how SoCast can make your Digital Growth Easy.
SoCast is headed to the
2023 NAB Show
in Las Vegas!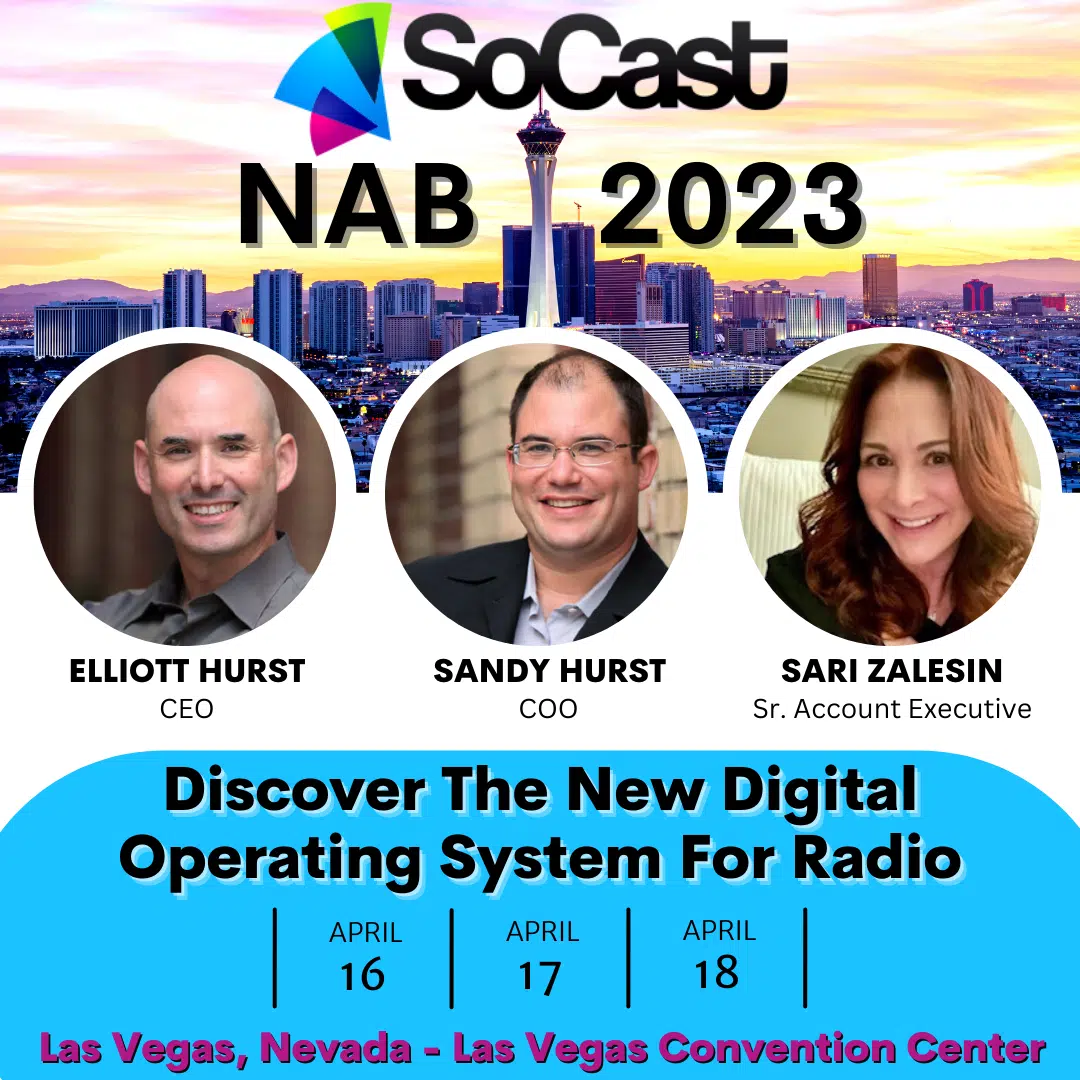 Leading the way in digital innovation, SoCast is continuously introducing new ways to help broadcasters expand their radio brand, simplify digital workflows, grow audience engagement, and significantly increase digital profit.
Meet the SoCast Team on April 16 – 19, 2023 at the Las Vegas Convention Center and learn how SoCast can make your digital growth easy.