Hello,
SoCast recently released a new Artist Profile feature within the Player Settings. This new feature is meant to increase engagement with your music rotation by allowing users to access more information about artists when they are played on air. When a song playlist is available and a song is played, the artist name links to the corresponding artist profile.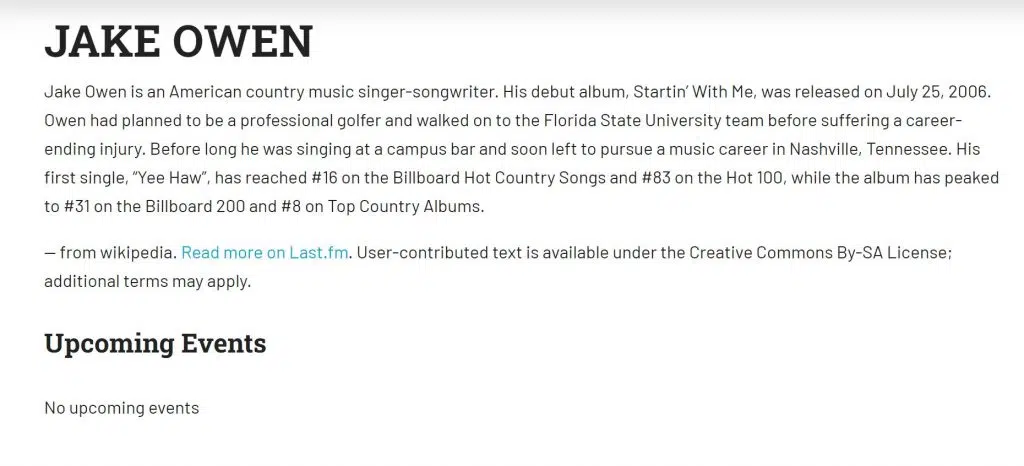 When enabled, artist profiles are automatically generated using images from Apple Music and content from Last.fm if SoCast is able to match the artist info to an artist listed in Last.fm.

This new feature is only available for those clients who have purchased our SoCast Premium Website Player.  
This feature is similar to the artist profile feature that is already currently available in the SoCast mobile apps.
We also released an update to the 'Broadcast History' element. This element is meant for use on pages, and shares past song information. Listeners can filter by date and moving forward, with our new timestamp option.