Hello!
In the fall of 2022 SoCast released an upgraded audio commenting feature which included a larger 'record' button to make it easier for app and website visitors to submit an audio message.
As a reminder, this feature allows listeners the ability to offer feedback or respond to hosts' questions by recording a 30-second voice message. SoCast has offered this feature since 2014. 
You can read more about the feature and how to set it up here: https://www.socastdigital.com/2022/09/20/new-socast-releases-updated-audio-recording-feature 
Starting today, April 5, 2023, all audio clips can be downloaded under Social > Activity Streams > Conversations with a new 'Download' button.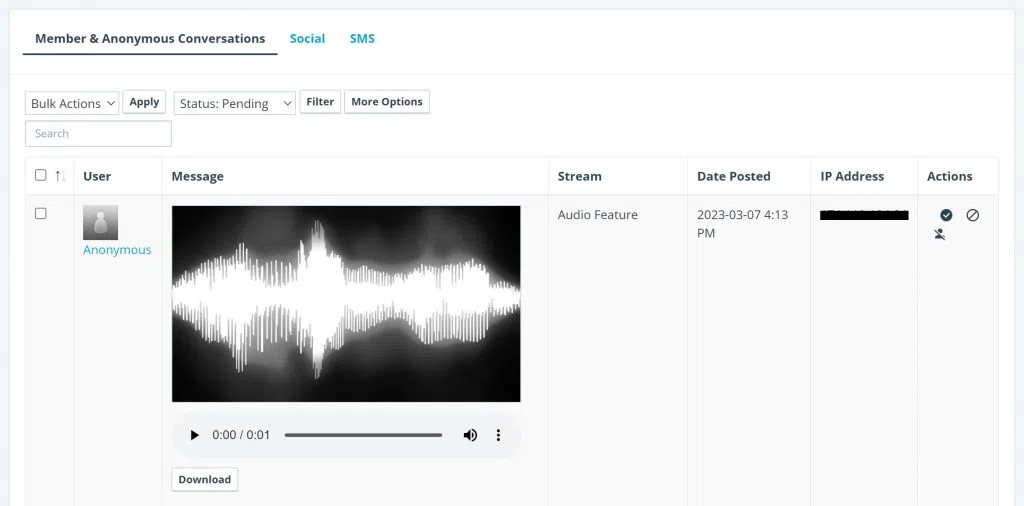 These clips can also be accessed via Social > Monitoring > Configure Streams > Inbox.
If using the Social > Monitoring option, users will see a new pop-up window after clicking the 'Play' button on a recording, which also features the new 'download option'.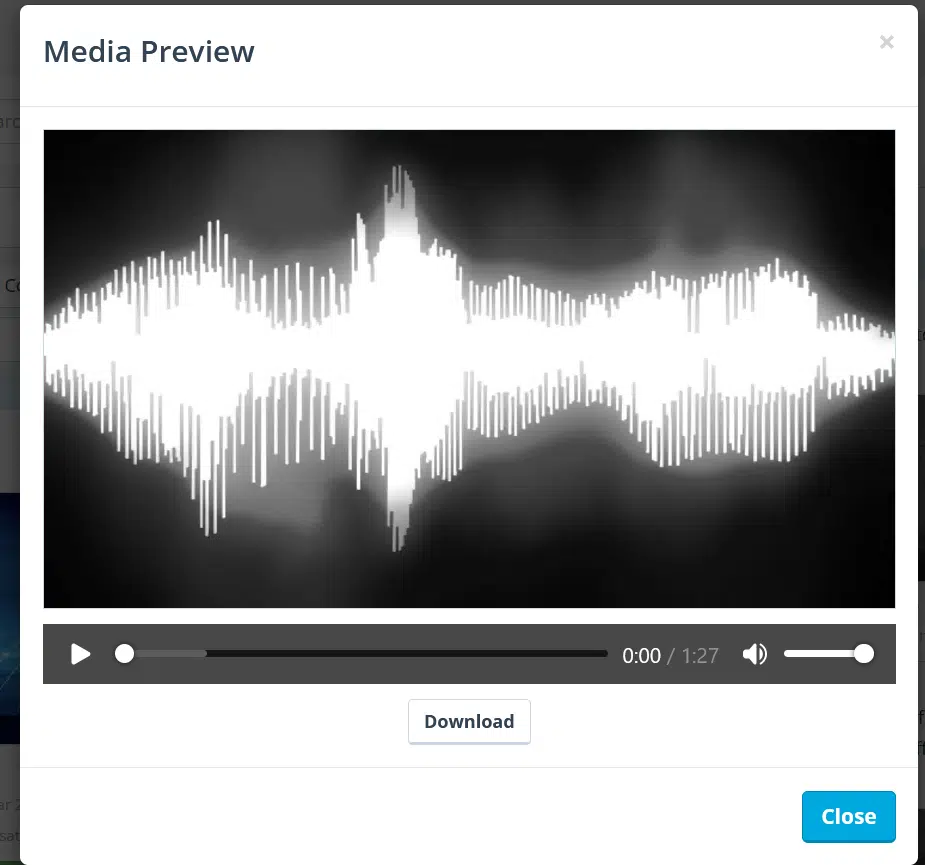 This feature is available to all clients with a SoCast app or website and is just one of the great benefits of your partnership with us.
If you have any questions, please reach out to support@socastdigital.com
Thanks,
The SoCast Team