Hello,
This is to inform you that the following social tools are deprecated and will be removed from the SoCast Platform in the near future.
Bit.ly
Originally we included the option to use bit.ly in order for you to track link analytics when sharing posts. Since SoCast now offers robust social analytics under the Analytics > Social Analytics tab and also a default link shortener, we will be removing this option in the near future.
If you have a bit.ly account connected under Social > Social Settings > Account Settings we recommend removing it as soon as possible. If not removed, you may see a [permantely_removed] message in the social compose box preventing you from posting.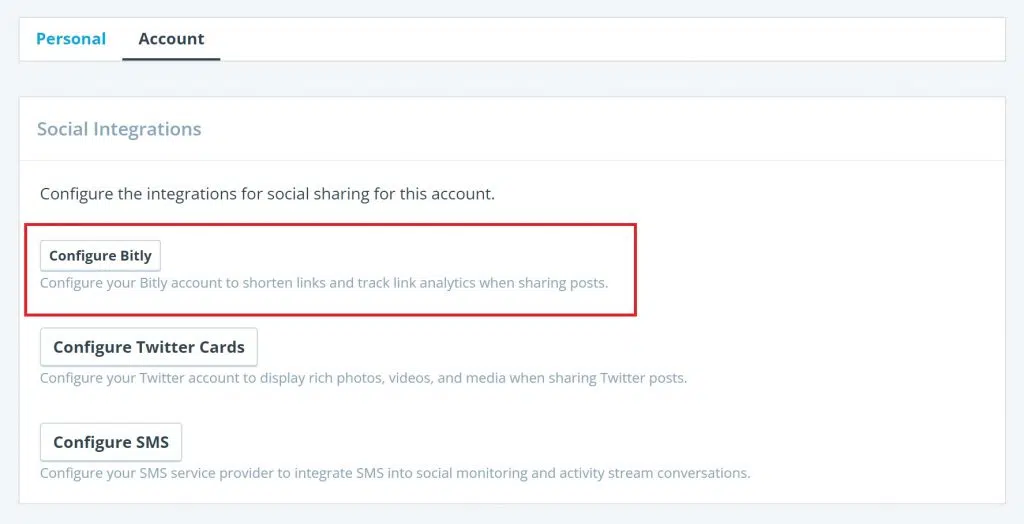 AddThis Social Share Buttons
Oracle recently released an announcement that as part of their periodic product portfolio review, they have made the business decision to terminate all AddThis services effective May 31, 2023. However we have noticed that the AddThis social share tools have already stopped working in many instances, so we suspect this is already in progress.
As an alternative, you can add the 'social button bar' widget to any page, blog, sidebar or contest. 
We also suggest adding it to your custom blog footer if using SoCast Theme 3.0.
To create a custom blog footer, go to: Website > Blogs > Blog Settings > Blog Post Settings > Scroll down to 'Content Footer' and click 'Configure Content Footer'.
For more information on the content footer please see: https://support.socastdigital.com/portal/en/kb/articles/content-footer