Hello!
SoCast is very excited to announce the release of a new feature to our CMS platform, a blog Company Wide Search tool. This feature has been highly requested and allows you to search for a specific blog post company wide. This is useful if you need to find all instances of a post  in order to update, change or remove it. It's also a great way to confirm where a blog post has been syndicated.
"At times, we have a syndicated post that requires removal. This tool allows us to know exactly where it has been syndicated to, for complete removal, and then as confirmation of that removal."–Brandon Wickwire, Digital Systems Support Manager at Midwest Communications, Inc
To enable this feature, a new permission must be given called "Company Search" under Admin > Users. If you require this permission, please reach out to your Company Admin who can update your user for you.
Once enabled, you will see a 'Company Search' panel section in the right column of the blog editor for any blog post (syndicated or not)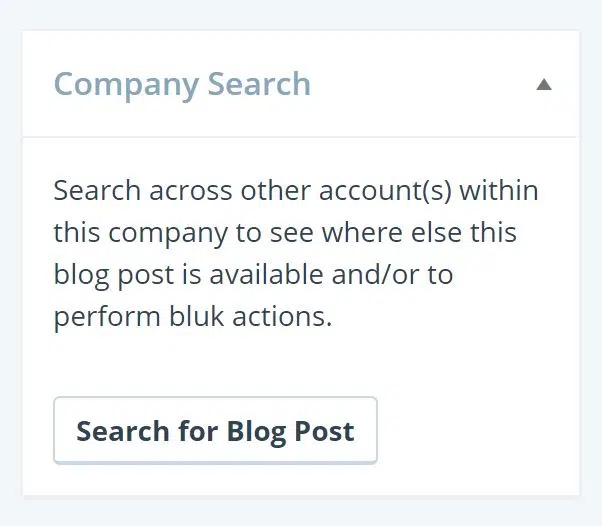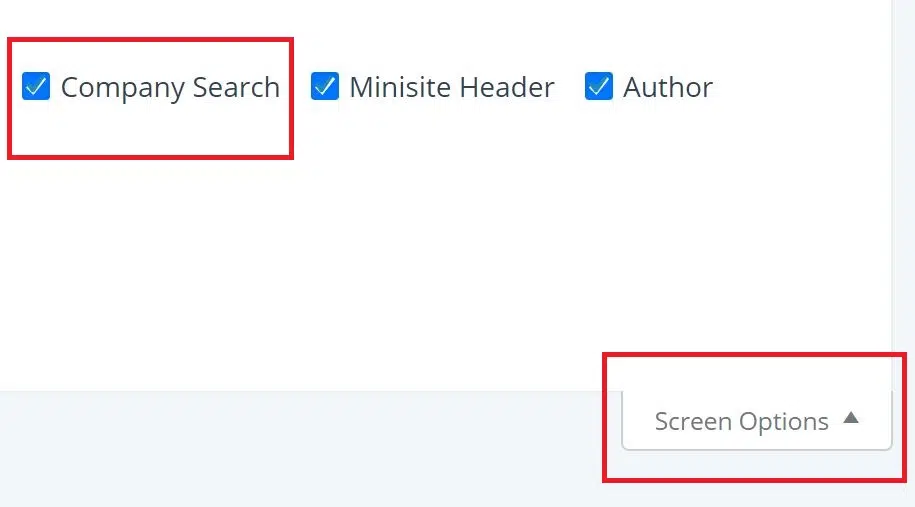 If the 'Company Search' panel does not appear in the blog editor for you, check the screen options in the top right of the blog editor page to see if it has been selected.
Once enabled click the 'Search For Blog Post' button. This will then display a list of every station/account within your company that has that same blog post.
If you have any questions, please reach out to support@socastdigital.com
Thanks,
The SoCast Team