Hello,
Today SoCast released some much needed updates four our Facebook connections. These updates should restore Facebook post images in Activity Streams, and resolve outstanding issues with posting to Facebook.
In order for these updates to work you will need to re-authorize your Facebook connection. Please go to Social > Social Settings > and click 'Re-connect Facebook'.
Please login to your Facebook account, and follow the prompts in the pop-up window until your Facebook is re-authorized.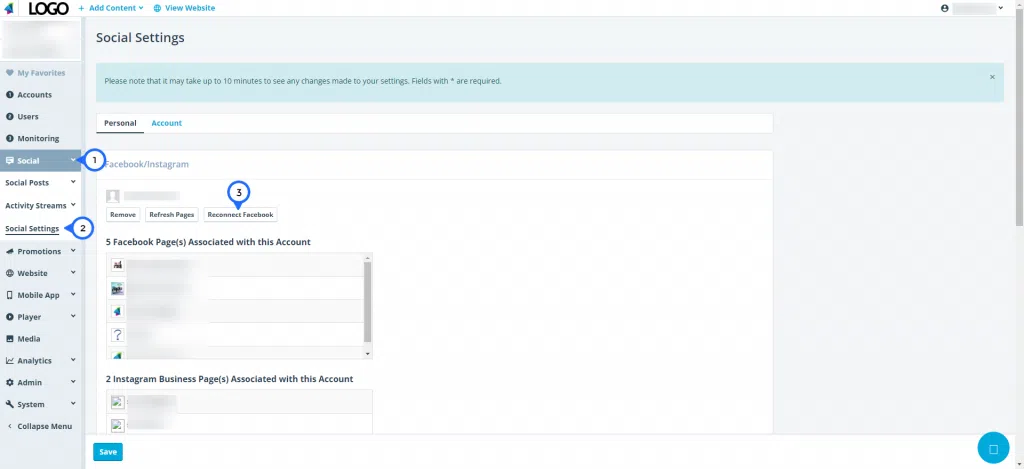 If you have any questions, please reach out to support@socastdigital.com
Thanks,
The SoCast Team