Hello!
SoCast has released a much requested new enhancement to the CMS, which allows for user profiles to access the analytic reports. 
Currently Company Admins can access an Executive Report of analytics for all of their stations/accounts under Admin > Executive Report.
This report will be moving to a new tab Analytics, and will come with a new name Omnichannel Engagement Report. This will cover multiple products in one report and also create opportunities for better sales demos with all of your analytics in a unified dashboard.
This new Analytics tab will also feature quick access to existing analytics for Social, Contesting (legacy), Members and Song Ratings. These analytic reports can still be found in their original product menus as well.
Company Admins will be able to give users access to the new Analytics tab by checking off a new user permission.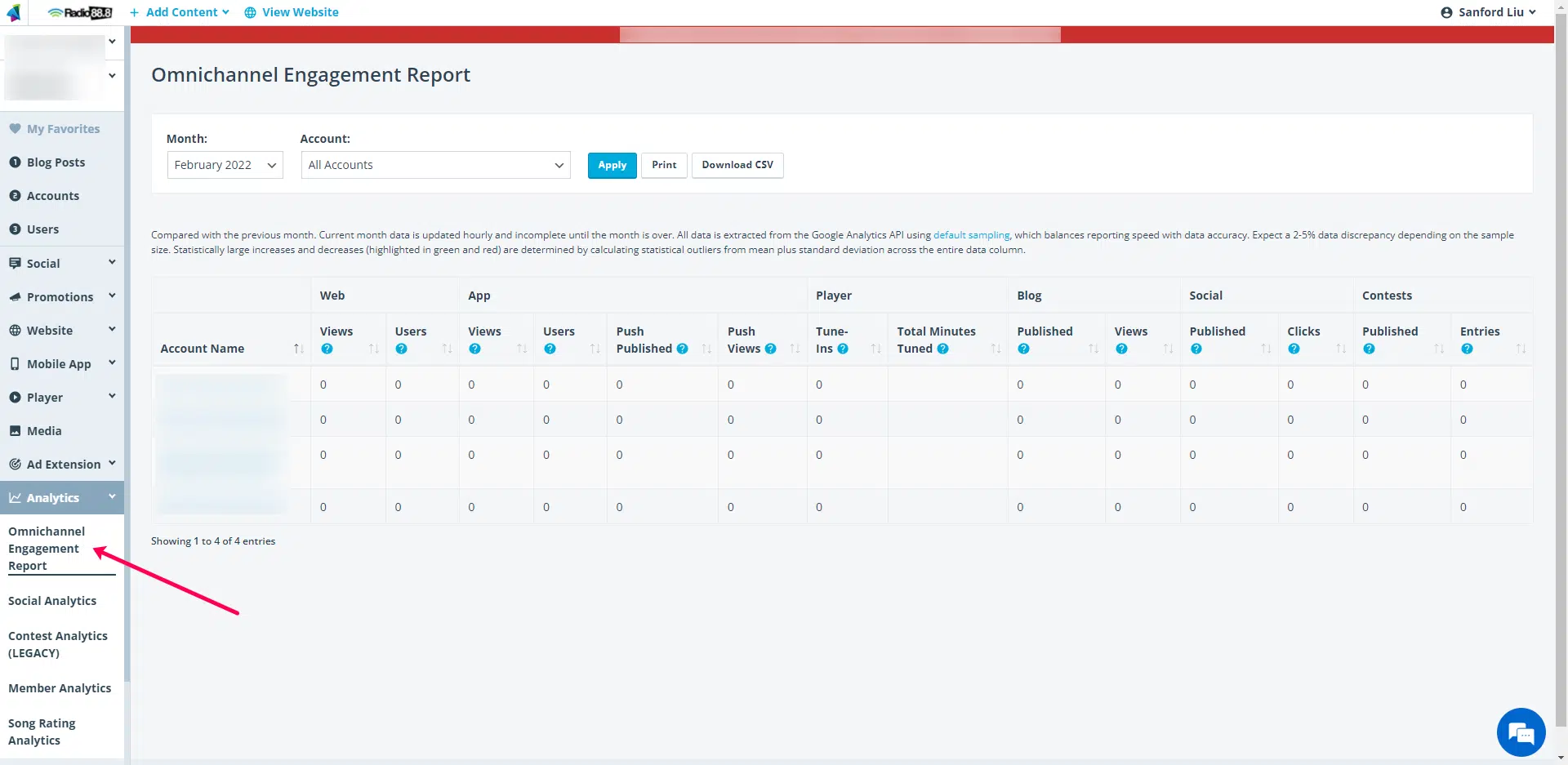 Why Are We Releasing An Omnichannel Report?
An omnichannel report will allow you to see how your visitors are transitioning from one channel to the next. For example, you'll be able to see if more published push notifications are resulting in more push notification views, blog visits, tune-ins etc and if they are not, then this would be a signal to rethink your push notification strategy and content. 
For a larger marketing campaign, you could look at past analytics to see where the majority of the engagement was coming from, and you would then know to create a campaign targeting those areas.
By monitoring your analytics you'll be able to keep your marketing strategy flexible and change and adapt as needed. Remember you only want to be where your visitors are, and by monitoring with our new omnichannel report you'll be able to save resources, time and money.
If you have any questions or would like assistance from the Client Success team, feel free to reach out anytime during regular support desk hours via support@socastdigital.com
Thanks!
The SoCast Team