Hello!
As previously mentioned, SoCast has been working on developing new Native Mobile Apps. We're happy to announce that we are now working on rolling out the new iOS version to you, with the Android version planned for the end of the year.
This new iOS version will resolve any outstanding issues that you may have been experiencing lately due to the iOS 15.1 update.
We appreciate your patience, as we continue to roll out the new app to all clients.
What Does This Mean?
It means you're getting a brand new iOS app, with a whole new look and feel! (we're super excited!). Updating the apps and providing you with the latest technology is just one of the great benefits of your partnership with us.  
Features to look forward to:
Homepage Option: You can now use a page as the home screen in the app, which you can configure however you like (just like creating one for desktop!).

More theme options: Tailor your app's branding and match your website.

More flexibility: You choose how you wish to set up your app, there are now various format combos and variations.

Updated Player: The player was redesigned to provide a much more seamless experience. More options for the live stream and podcasts are now available.

Faster load times and stability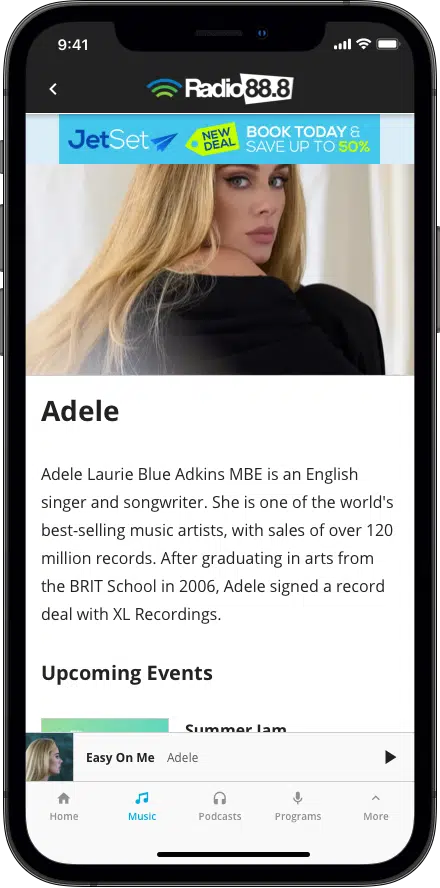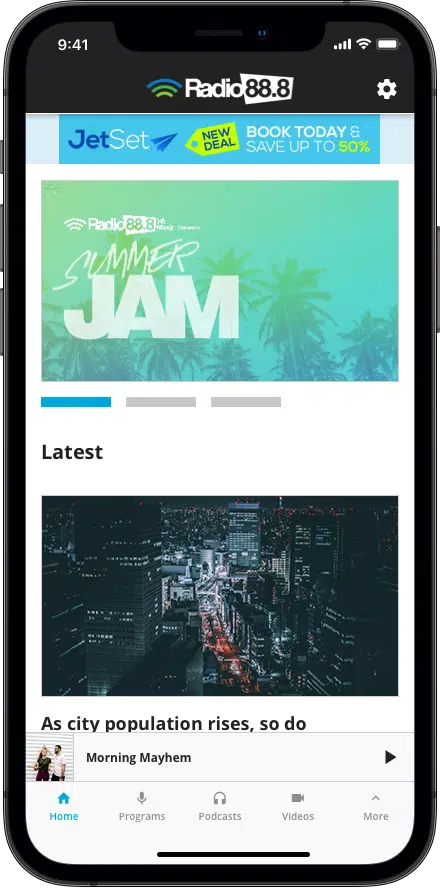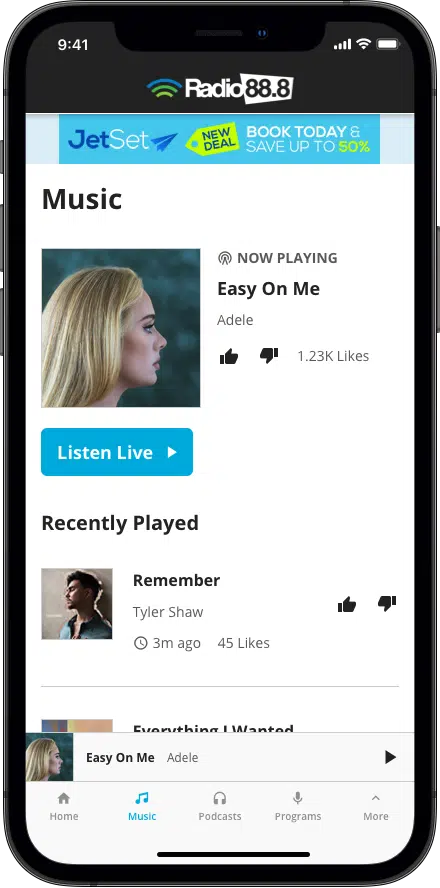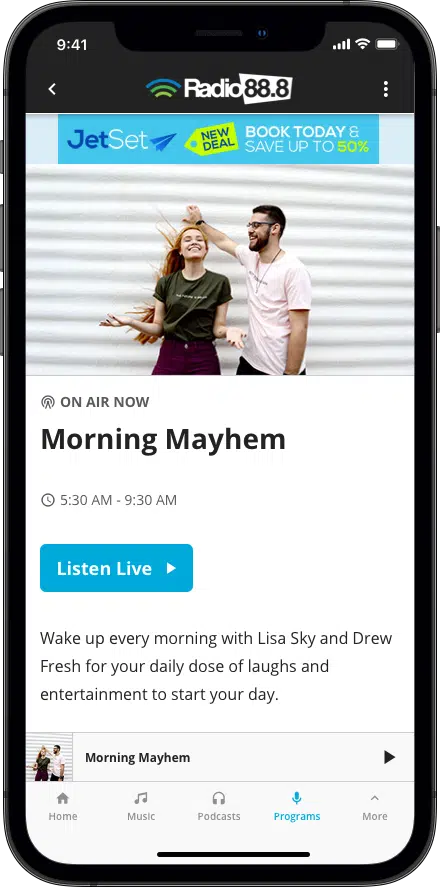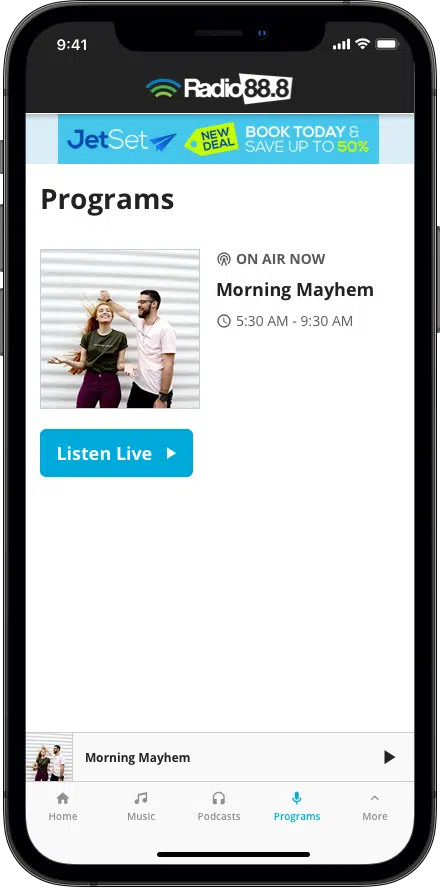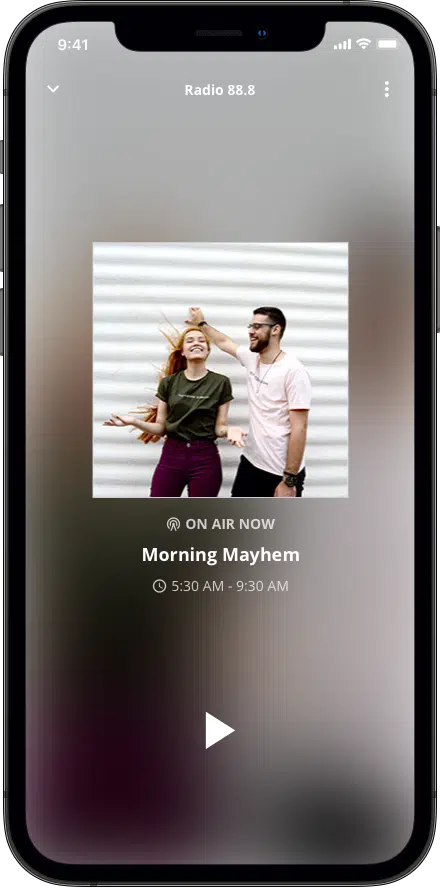 I'm A New Client, What Does This Mean?
It means you automatically get the new app! Your SoCast Account Manager will continue to work with you to get your apps built and submitted.
What Are My Responsibilities?
We need you (or your Company Admin) to log into your Company iOS/Apple developer account and make sure there are no outstanding or pending agreements. Generally there is a yellow warning area when you first log in that will highlight these. Please also make sure things like payment information and contact information are up to date. 
What Will The Process Be?
We will create and build a new version of your existing iOS app(s) with us. Assuming there are no pending or outstanding agreements in the app store, we will submit the new builds for testing. 
During testing the email associated with your Company iOS account will be sent a test link. This link will allow you to test and see the new iOS app before we submit it to the app store. In order to keep things organized, we kindly request that you coordinate internally on who will be responsible for communicating with us, testing and confirming the app(s). 
Upon approval, we will move ahead with submitting the app for release, once approved it will be publicly available in the app store.
Your listeners who have already downloaded the app will receive a notification asking them to update it.
We will handle any app store rejections, questions or concerns on your behalf.
What If Something Isn't Working Properly On The Test Build?
We will work with you to get any issues resolved before submission.
Will This Fix Any Outstanding Issues I Have With My Existing iOS App?
That's the plan! However if you have any concerns after you have the new app, please reach out to support@socastdigital.com and we'd be happy to assist.
I Don't Have A SoCast App, But Now I Want One, How Do I Get One?
Great question! Reach out to support@socastdigital.com and we'd be happy to assist!
Thanks,
Kat & The SoCast Team